Dana L. White, Katie Whelan Berry, Lisa McBee and Trevor Cantrell, attorneys at the Law Office of Dana L. White, PLLC, were voted as "Top Lawyers" by their peers as published in the September 2021 edition of "Southlake Style" magazine.
Top Lawyers: Southlake Style Magazine 2021
"You deserve a lawyer you can trust — who answers your questions and listens to your needs."
What Type of Law Does Your Firm Practice?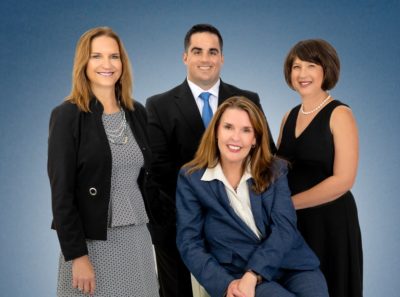 We primarily practice family law, including but not limited to divorce, custody, termination, adoption and marital property agreements. We also provide services in estate planning, wills, probate, business formations, immigration and general civil litigation.
What Sets You Apart from Other Firms?
We are good listeners. We focus on protecting what matters most and are committed to navigating our clients through their crises with dignity and grace. We seek to provide clients with the highest degree of professionalism and legal expertise, tempered with a compassionate understanding of the traumatic experience at hand.
What is the Most Rewarding Aspect of Your Profession?
We help clients navigate from the turmoil and chaos of divorce to a place of harmony, stability and hope. We strive to serve clients and remind them that despite the collapse of their current relationship, they can still be the best person they were always meant to be.