Family Lawyer in Southlake, Texas
Law Office of Dana L. White – Best Attorney for 2020 – Living Magazine
By Melissa Gautier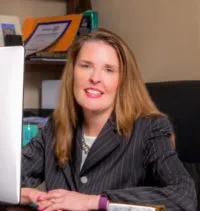 Dana White, lead attorney and owner of her private law practice, seeks to build long-lasting, trusted relationships. "Protecting What Matters Most" remains Dana's principal motto.  An integral ingredient for her success is the ability to be a good listener. Dana strives to provide every client with a personalized approach based on their unique needs.
Dana's team assists clients in navigating the legal arena of family law, as well as mitigating emotional setbacks. Her easygoing nature provides comfort for families in crisis, enabling them to handle matters of deep discord with dignity and grace. Her goal is to be regarded by clients as a guiding source of strength throughout the process.
"Normally, clients are overwhelmed and concerned about what their lives will look like post-divorce," Dana explains. "I am happy when a client's original demeanor transforms following divorce, from slumped shoulders and sadness to posture held high with confident smiles and a hopeful outlook."
Dana urges all to have an estate plan in the event of incapacitation or death. "Executing a will that allocates property and identifies beneficiaries is crucial to ensure things are handled in conformity with your wishes," she explains. "Durable/medical powers of attorney, living trusts, and medical directives are equally important, especially during a pandemic when medical issues can suddenly become severe without warning."
We know that you may be going through a difficult time. Our job is to ease that transition while constantly considering the best interests of you and your children.
Licensed in Texas and Washington state, Dana has practiced in Southlake since 2005, primarily in family law (custody, divorce, termination, adoption, and marital agreements). Providing services in wills/probate, employment law, business formation, and civil litigation, her accomplishments include:
Voted Best Attorney 2019 and 2020 in Northeast Tarrant County by community readers in Living Magazine
Voted Top Attorney by peers in Family Law, Collaborative Law in Fort Worth Magazine 2009 to 2020 and Top Attorney by peers, featured in 360 West and 76092 magazines in 2019.
Voted Southlake's 2018 Small Businessperson of the Year by Alignable Community, Southlake, Texas
Selected in 2018 as one of 10 Inspirational, Accomplished & Engaging Women of Northeast Tarrant County by Society Life magazine
Dana has assembled top-notch attorneys to provide consistent advice and counsel. Katie Berry practices in family law, collaborative divorce, estate planning, probate matters, and general civil matters. Lisa McBee practices in estate planning and employment-based immigration law. Additionally, Dana has amassed a highly regarded support staff, including certified paralegal Rhonda Larimer, paralegal Jack L. Cutshall, and paralegal Kellie Daniels.
Remaining active in her community, Dana serves as board member and past president of the Southlake Rotary Club. She also serves as a board officer/secretary for the North Texas Shield Foundation, Inc., a nonprofit organization providing peace of mind to families of area police officers and firefighters. Dana enthusiastically supports the Carroll High School Dragons and is an active member of White's Chapel United Methodist Church.
When you need an experienced team of trusted legal professionals in family law that has your best interests at heart, the Law Office of Dana L. White is Southlake's preferred choice.